my new appartment. part 2
30.03.2021
to start with, this is the current state of WIP render: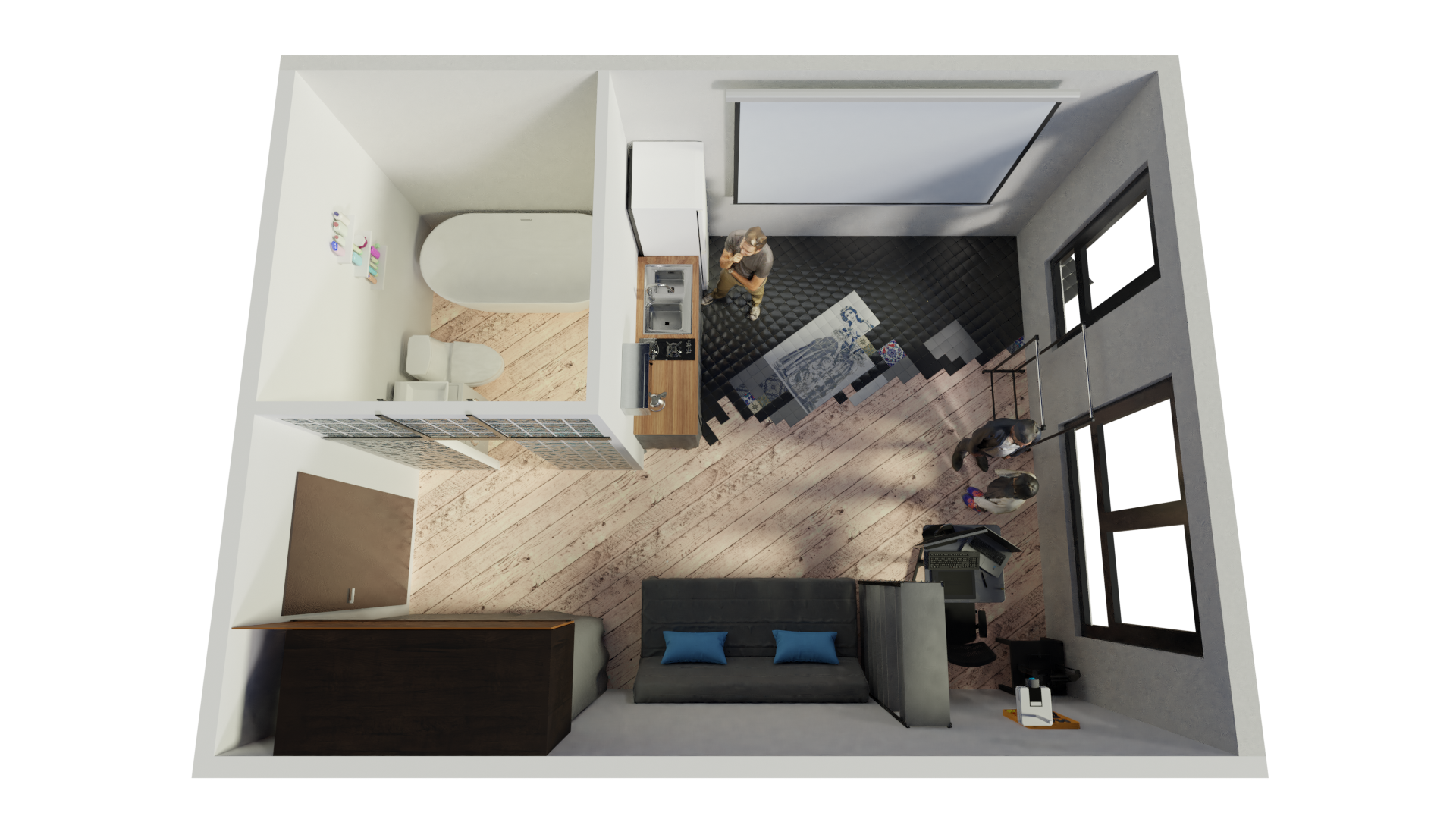 and in this post i'd like to keep all the tiny details for my new flat, such as:
in toilet i need a mini shelf with usbc changer.
to find out, where i should keep car tires.
i want fully quiet doors (door), no handles and with door perimeter brush seal.
i need to mention few important things:
i have a projector, and i want to be able to see the screen from my workdesk, while my hypothetical guests are sitting on the couch.
also, so called 'wet zone' (bathroom) has to be in the exact place, which means that kitchen has to be on another side of the bathroom wall, so connecting a kitchen sink and a disher won't be painful.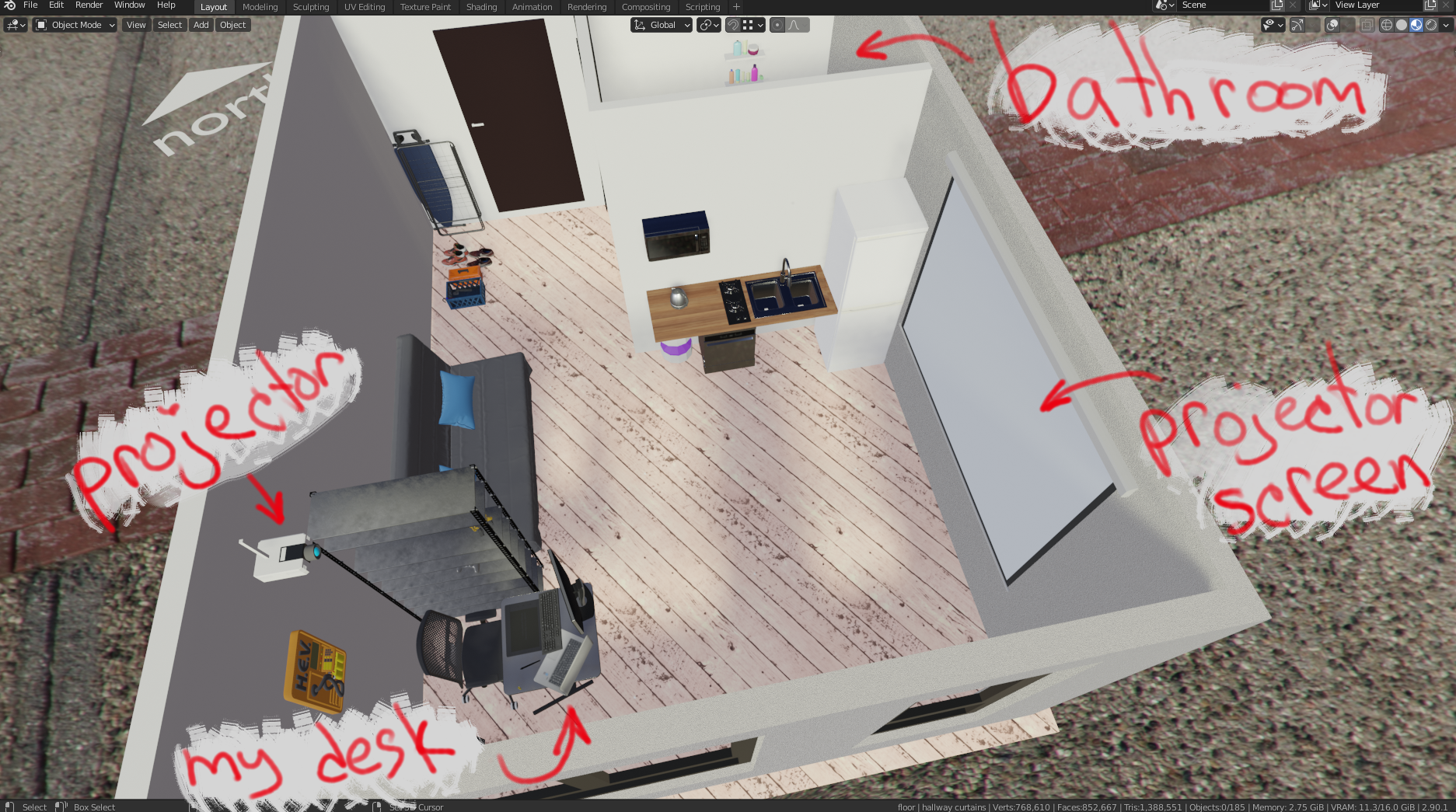 so i don't have that many options for the layout.
here are some renders of my layout.
glass blocks with light in the bathroom look pretty neat.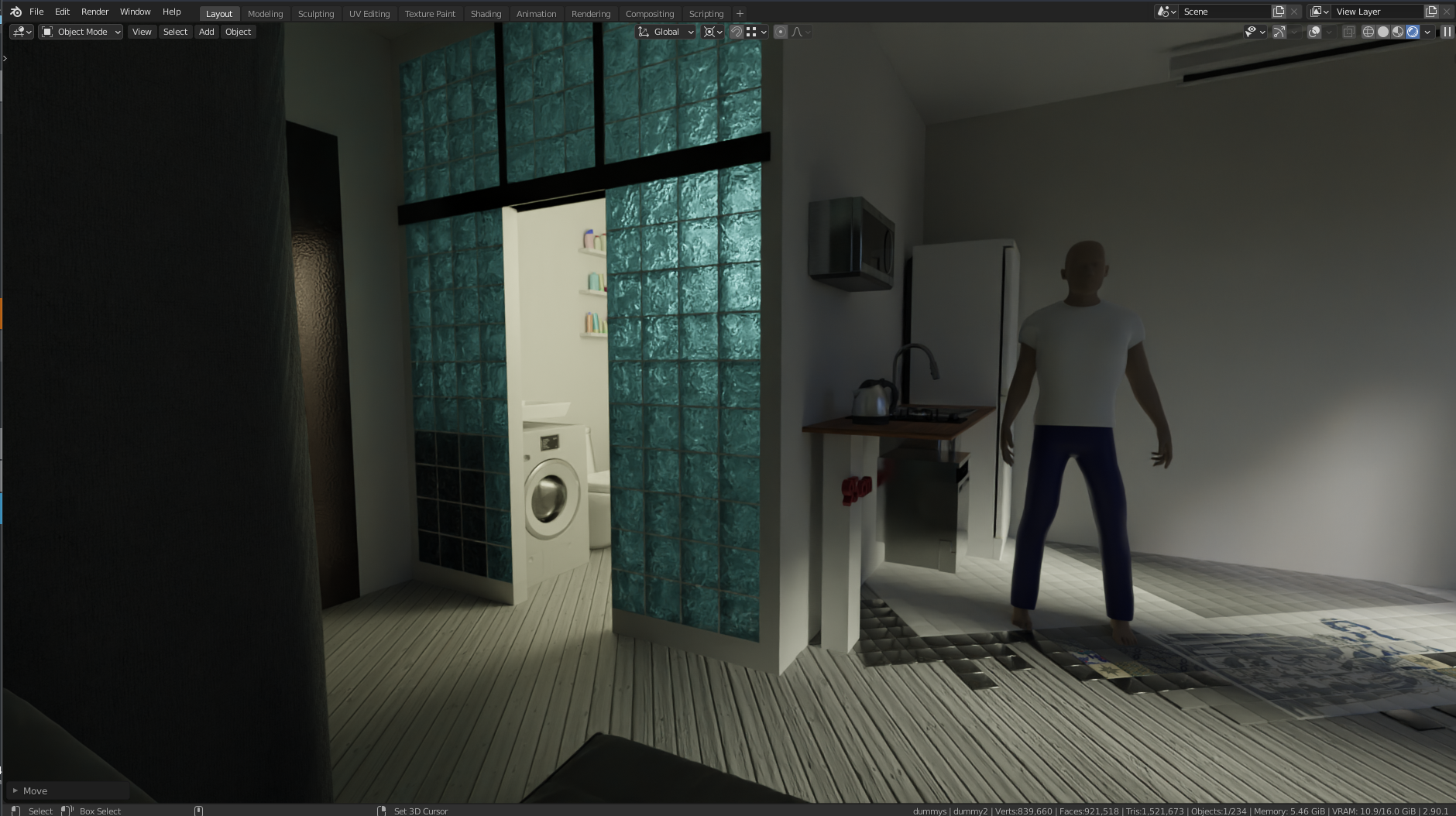 added ceiling wooden planks: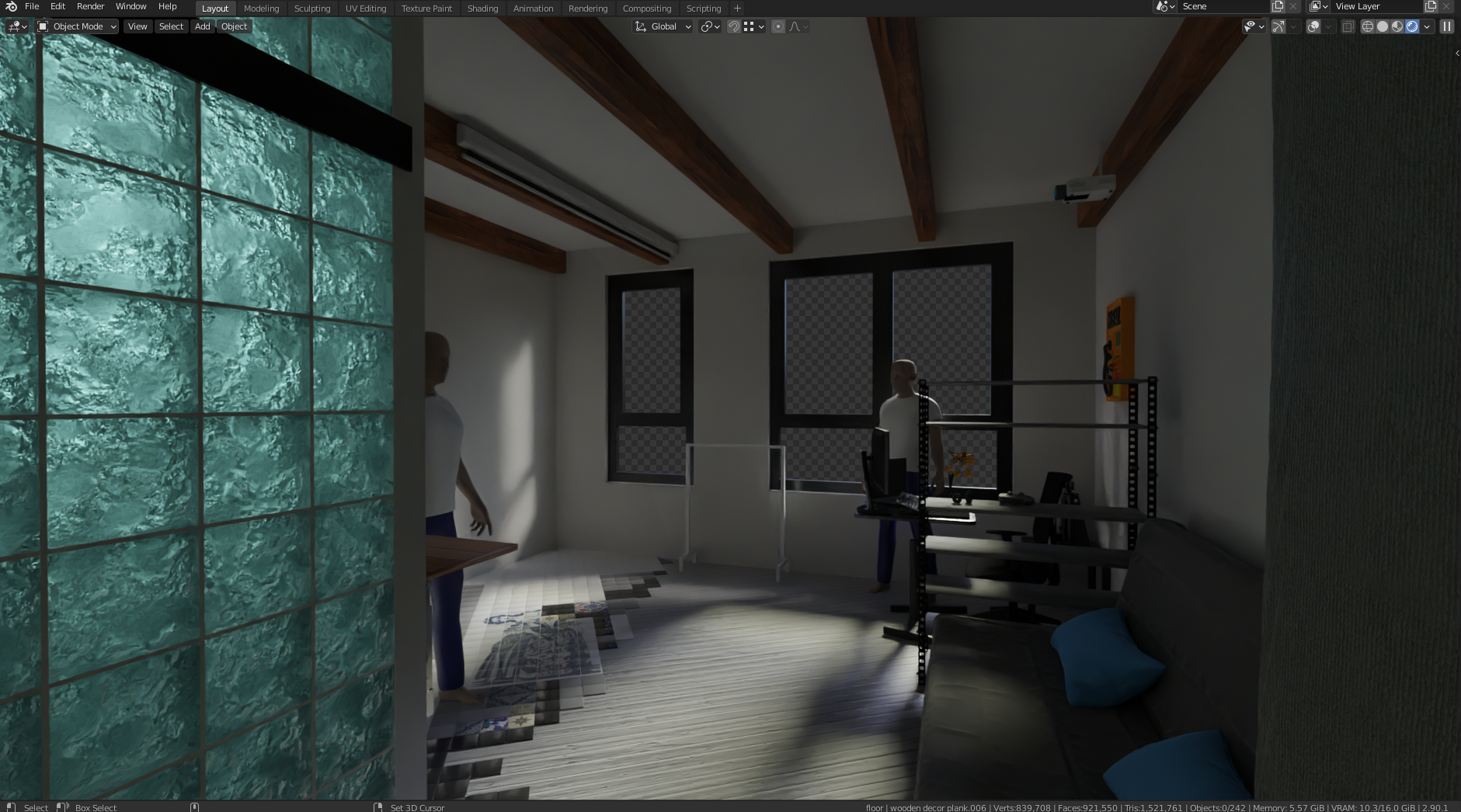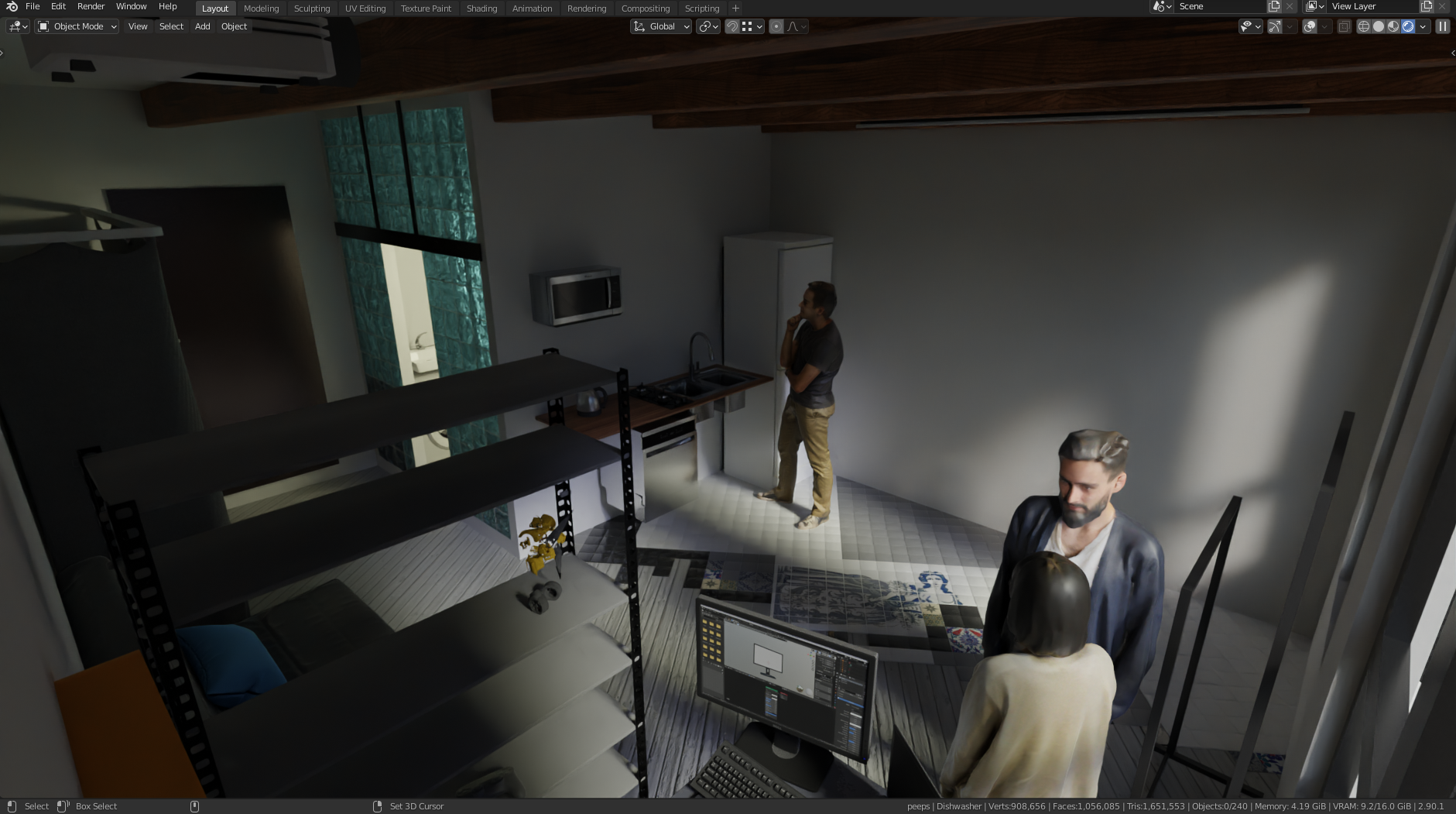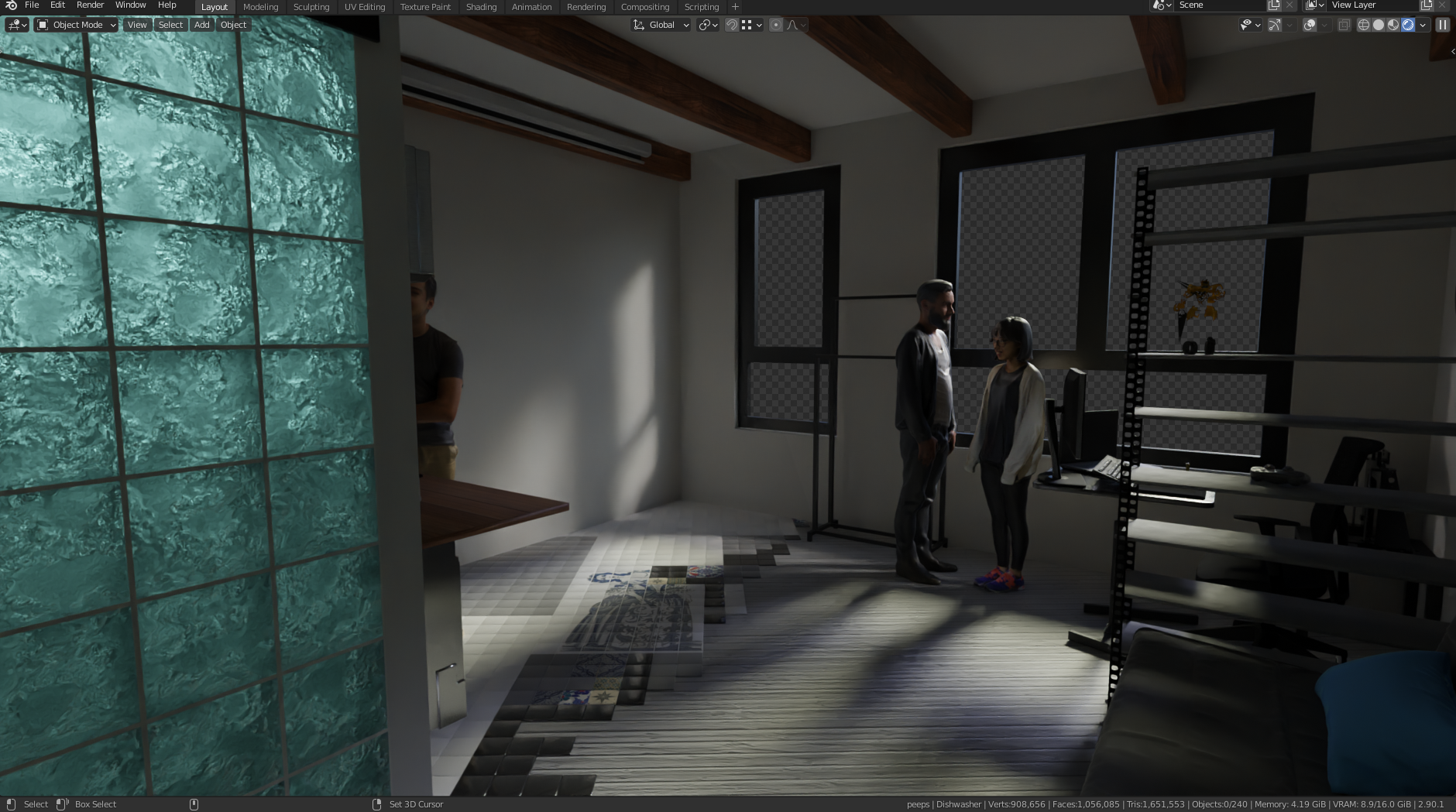 this is the light setup at night: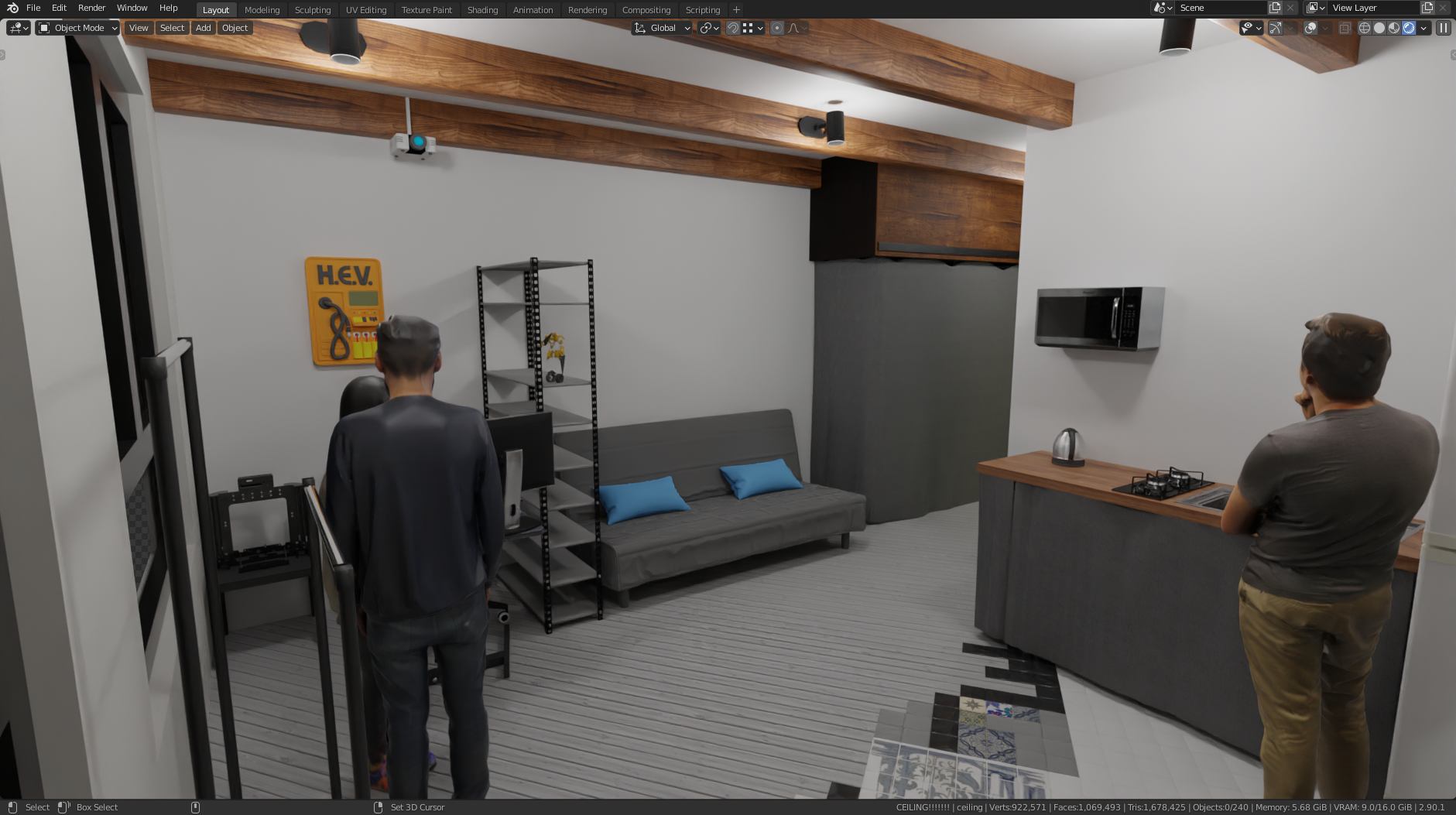 and this is how my appartment should look like with daylight: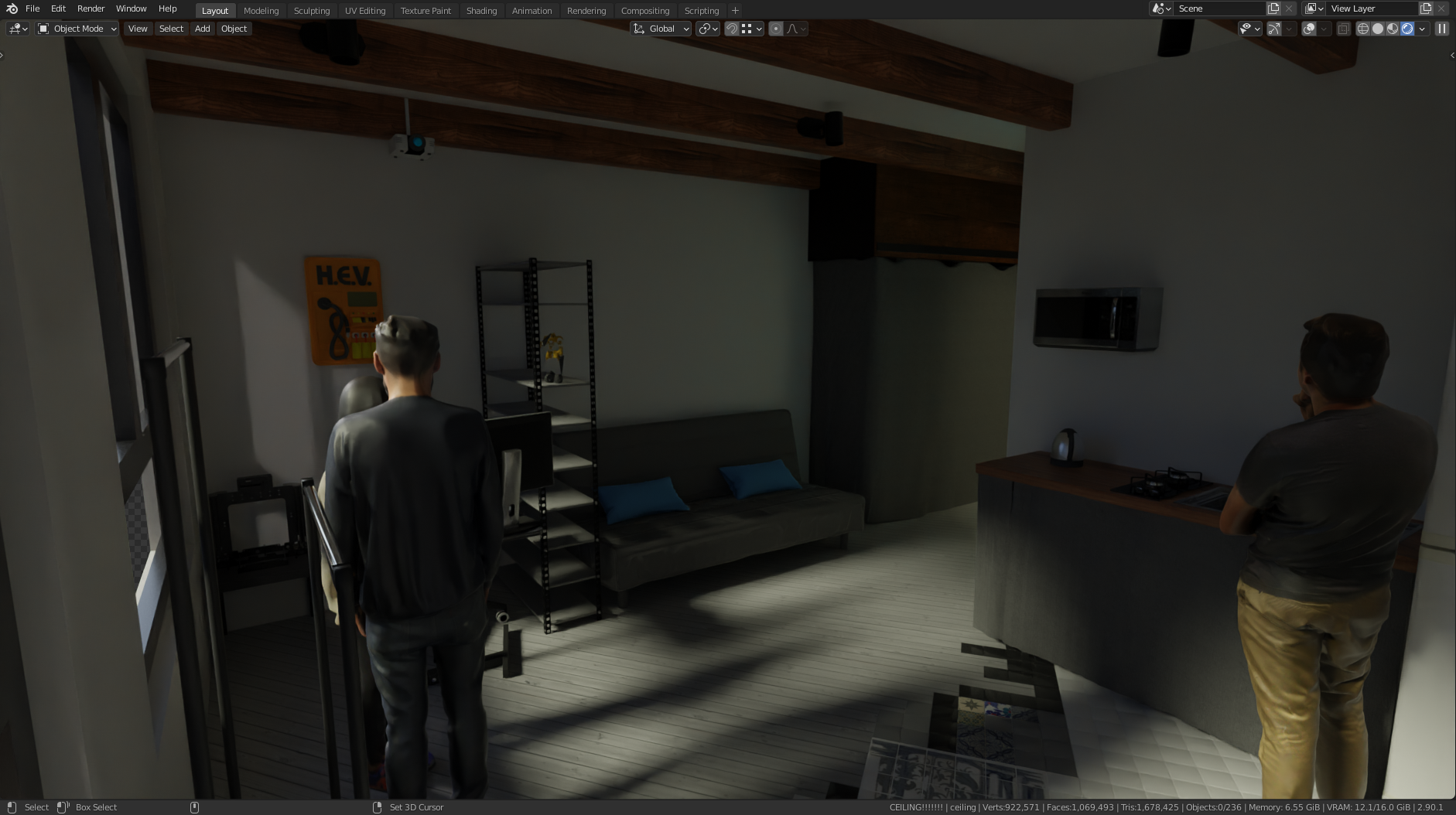 new floors: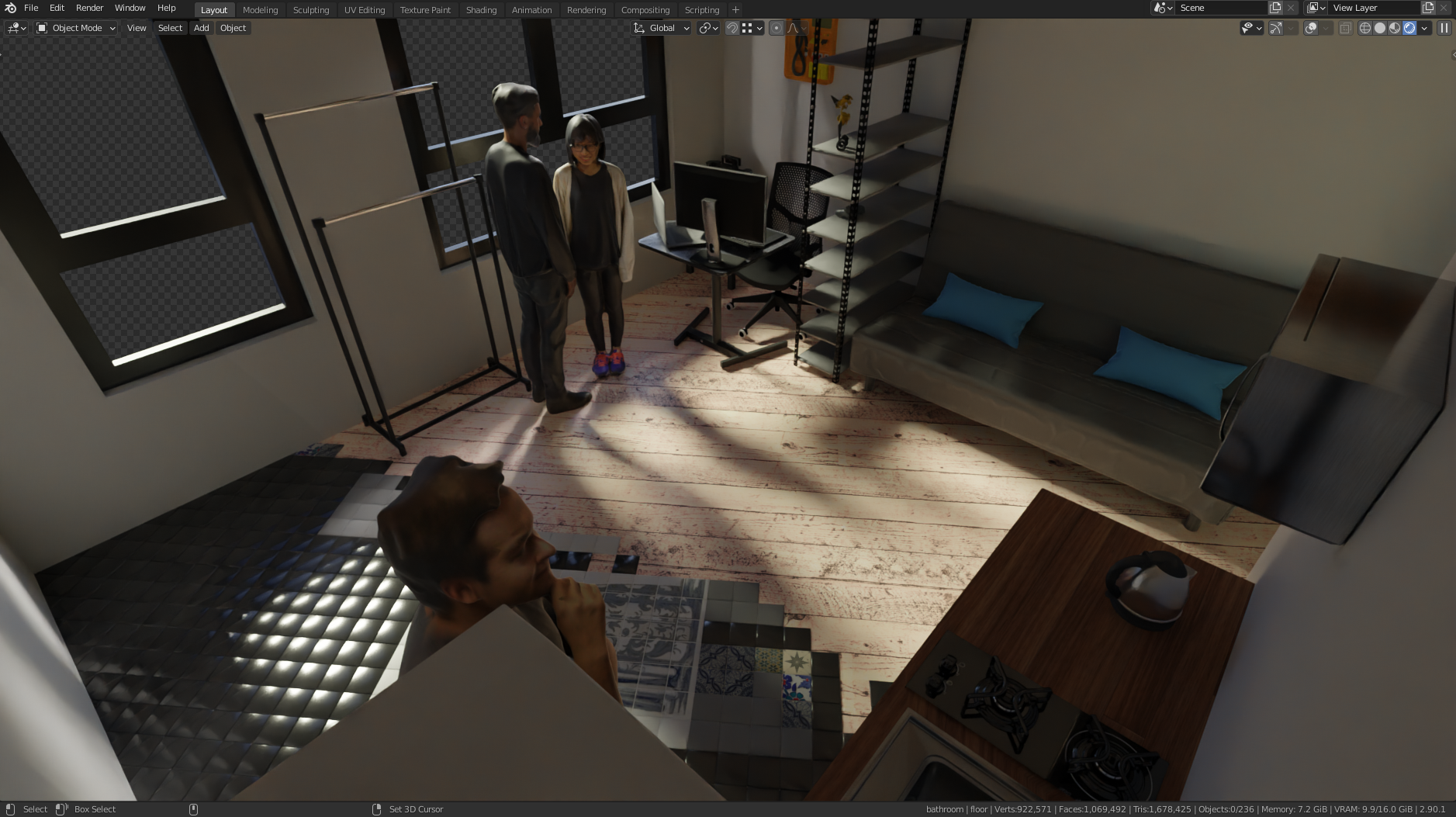 before the glassblock hype i had another idea of stained-glass installation.
so imagine this gordon freeman art: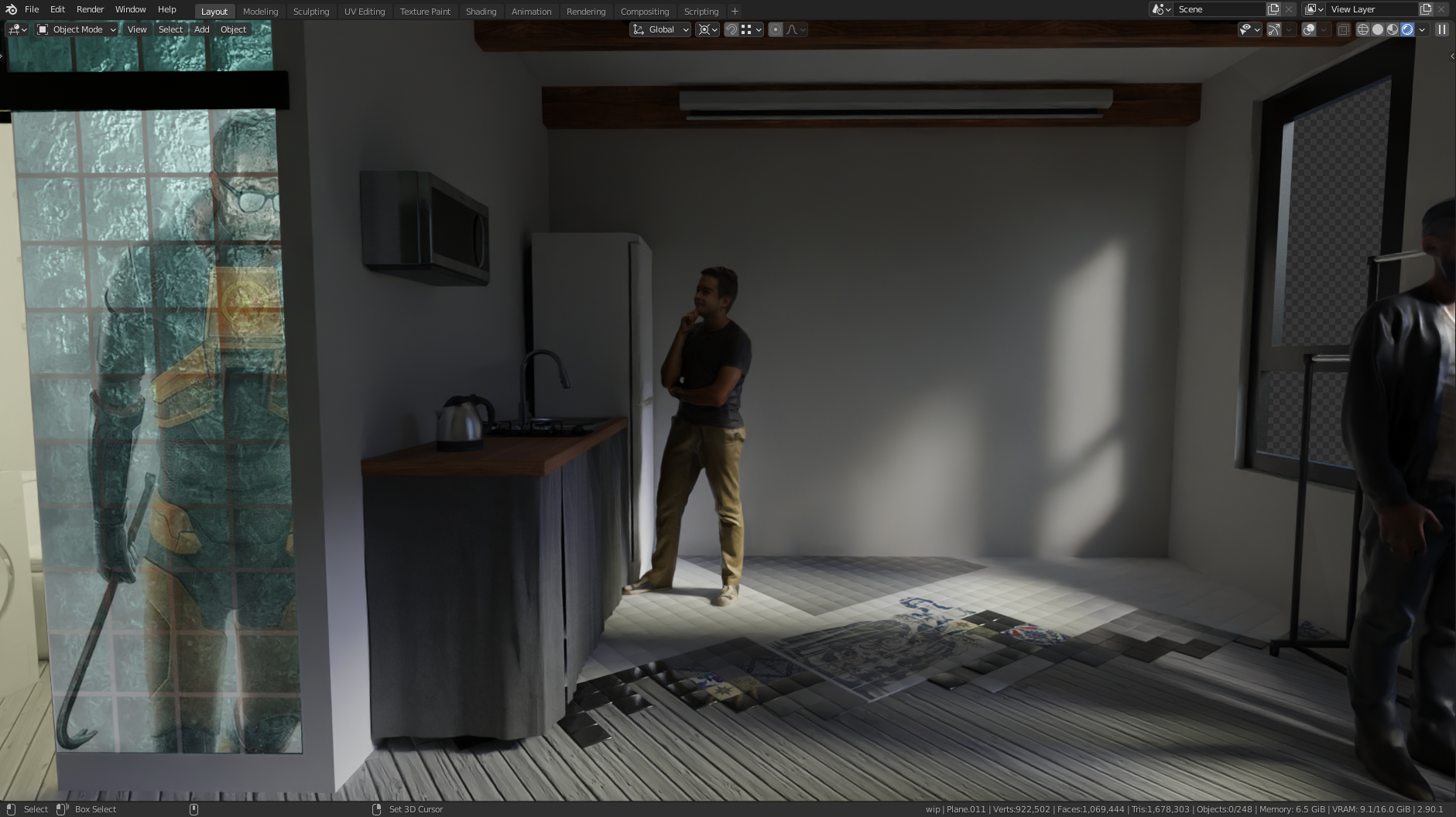 to look like this: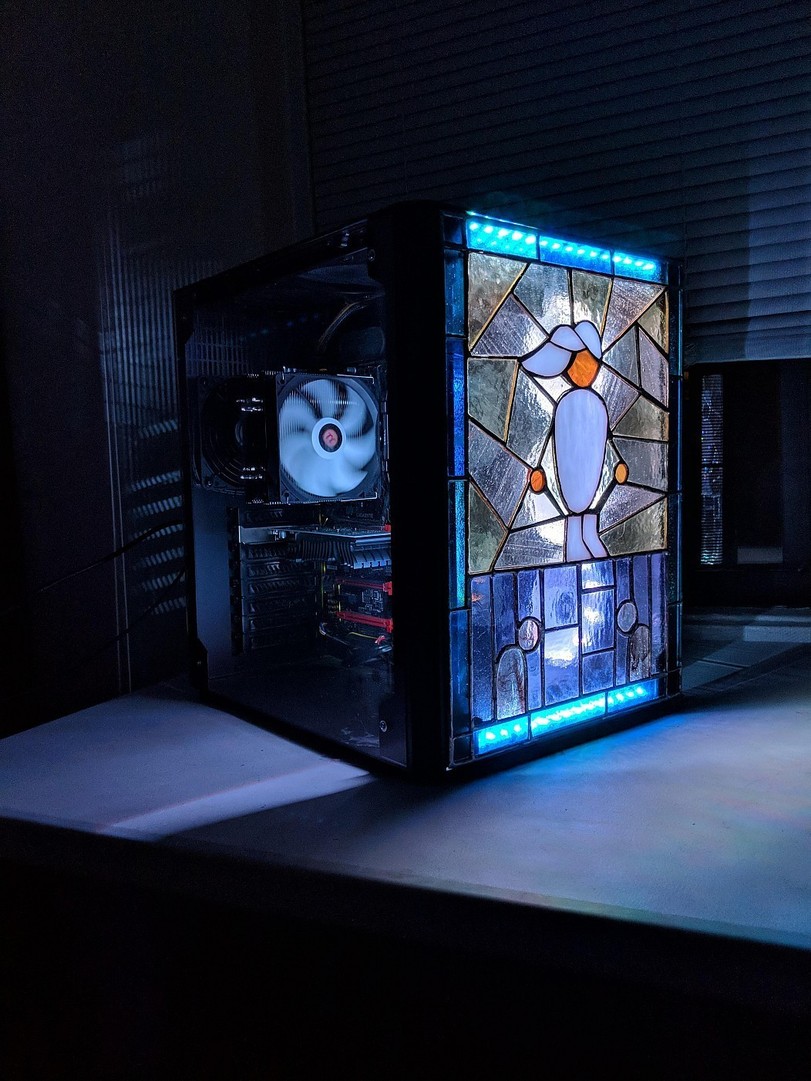 i know, its hard to imagine, how it can possibly look nice, but i'll do my best.
btw check out this website with stained-glass geek art.
oh, and also this one and this one.
thank you for reading!