gyroid wallpaper
17.06.2019
just a wallpaper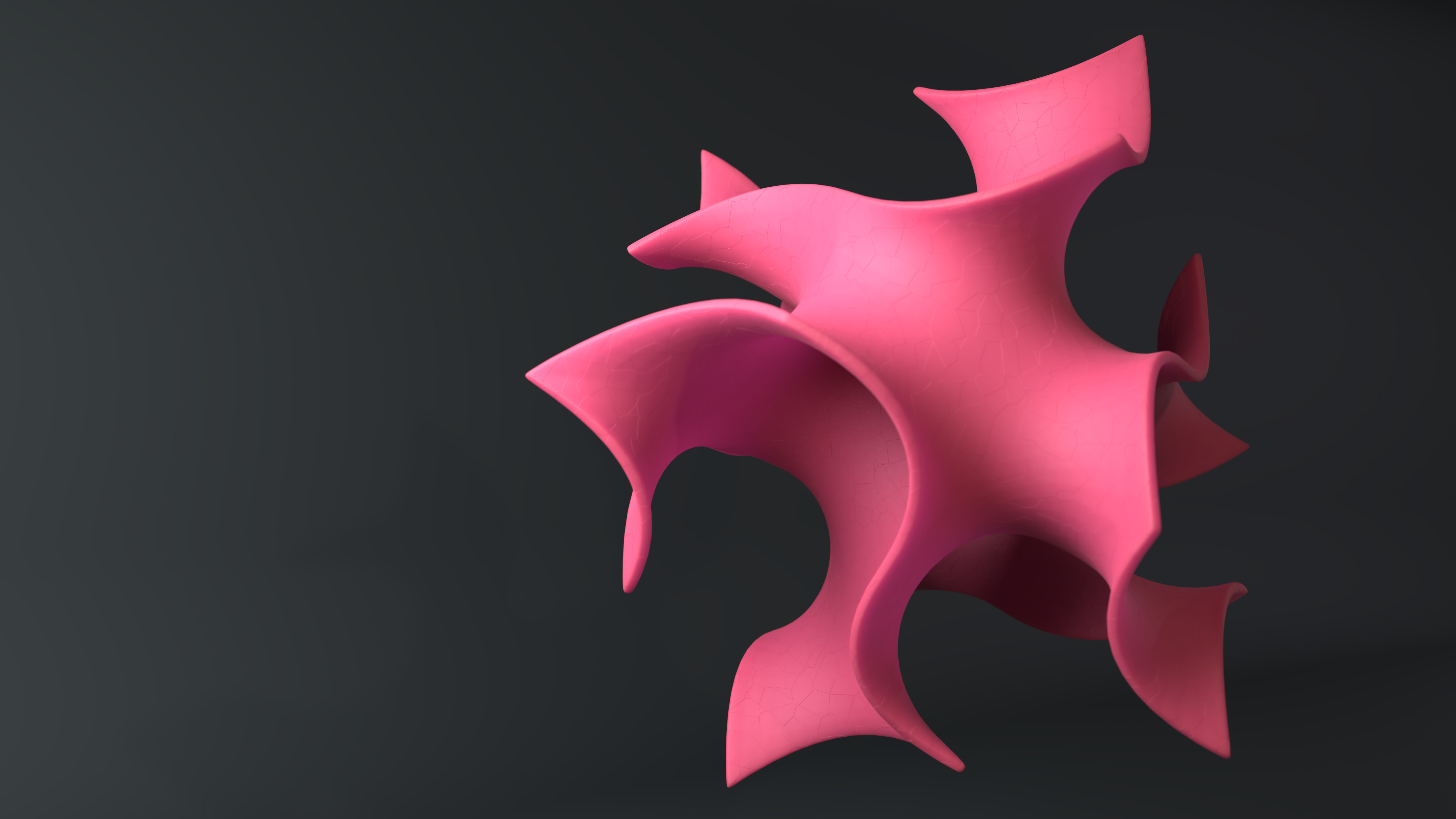 gyroid was made after this tutorial:
originally i wanted cracks to be more thick, like on 1920x1080 version
they were made with voronoi texture in displacement material node.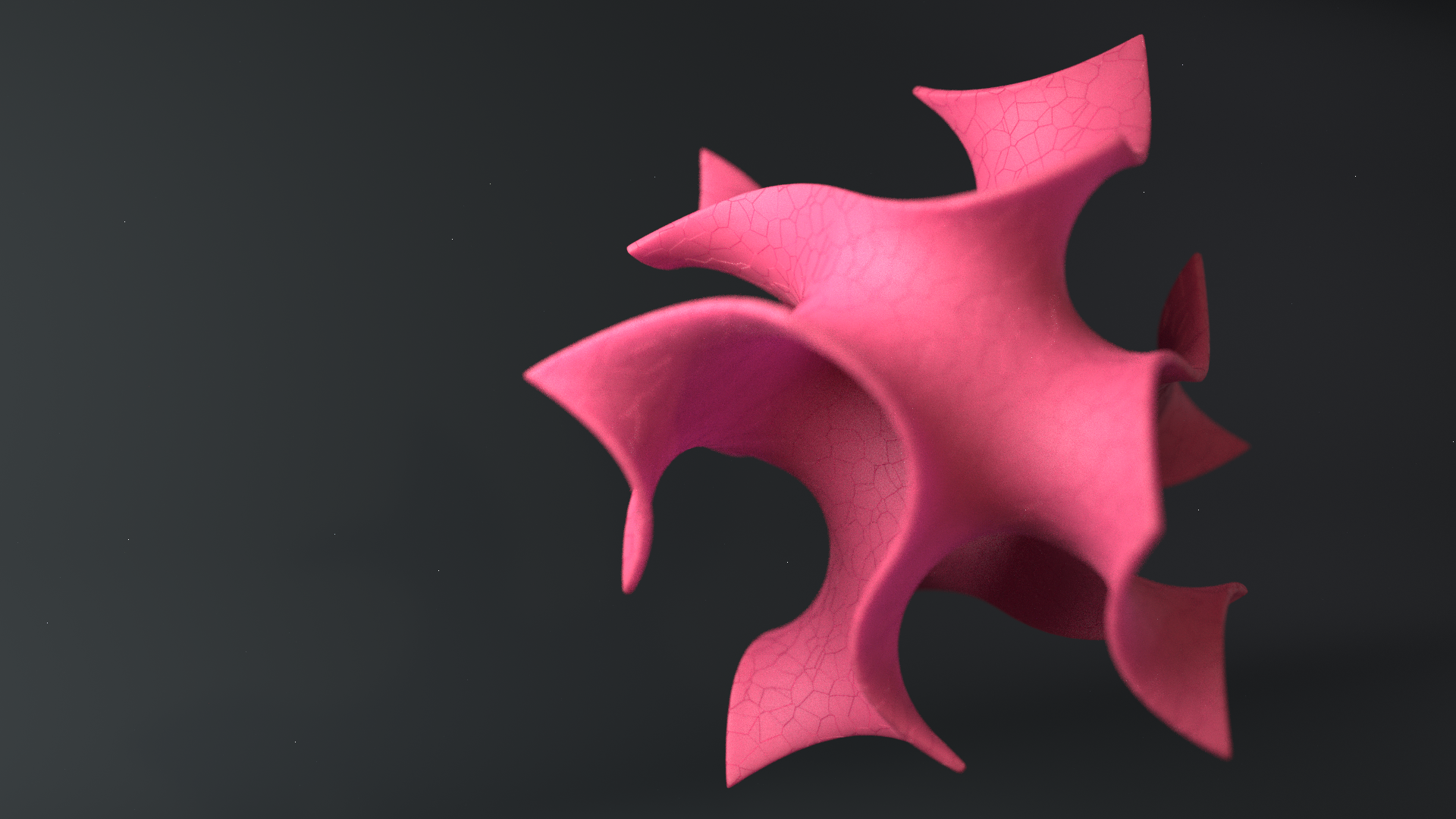 but it comes out that niether displacement node nor 'bump to normal' method can do the same thickness in 5k resolution, because:
https://community.amd.com/thread/228970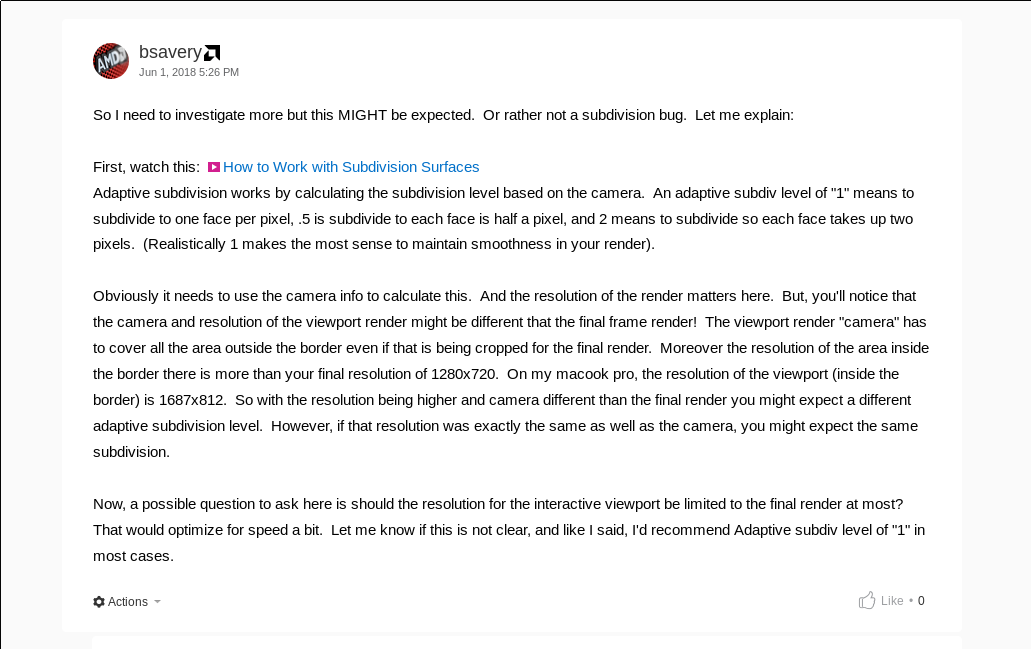 i have also tried to put the same voronoi texture into the displacement modifier, but there is no way to control the thickness of voronoi cells either.
i came to a conclusion that i need to make separate texture if i want to make voronoi cell lines thicker on 5k version and then put it into the bump node and then into the normal node.
few screenshots: